Caring for your Ageing Dog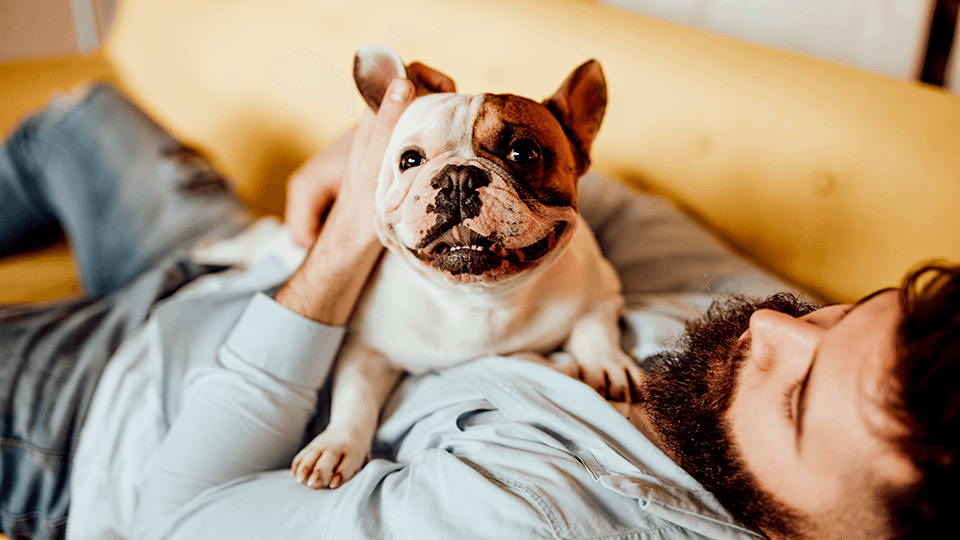 Just like us, our dogs will start slowing down with age and some will develop symptoms we may not be able to see, like arthritis and tooth decay. Some of our products can support these issues, including the Super Snacks Kangaroo, Turmeric and Cumin sticks, specially formulated to ease with joint and hip pain. Pigs' ears are also great for keeping your dog's mouth clean and fresher, as the chewing action produces saliva where the enzymes break down plaque build-up.
Weight is an important factor to consider with your older dog. As dogs become less active, their metabolism changes so you should consider feeding them less quantity but more nutrient dense food.

Jumping up.
If your dog enjoys hopping on the sofa to cuddle up to you, or jumping on chairs or beds, but they suddenly stop or are hesitant then this could be the first sight of arthritis or weakening joints. You can intervene before it gets to that stage with small step to help them get up and down. Landing from a height is a tremendous strain on the joints, especially for small dogs or senior dogs, so a little step or two could prolong your dog's agility.
Long walks.
You may have noticed your Sparky isn't feeling so electrified about those long walks anymore, struggling to keep up or finding difficulty maintaining motivation. Leaving them at home is not good for their health, so try using a pram when they tire or start with slower, shorter walks. It's important to keep your dog moving and still enjoying the outdoors, and the change of scenery a walk provides is good for their mental health as well.
Alternate comfy space.
When your dog simply can't get on and off the bed by themselves, provide a doggy bed near you so they are still close. Sometimes if a dog can't get up, they will simply retreat back to the lounge room to their bed, but they miss the comfort of being close which can make them moody or anxious. You may need to provide a bit more TLC and human contact so be prepared for plenty of cuddles in those twilight years.


As always, take your dog to the vet regularly for check-ups, as frequent and preventative care is the best way to manage health issues early or as they arise. Your dog trusts you to take the best care of them – from the food that nourishes their body, to the activities that keeps them in good health. A pain-free dog is a happy dog, and with dogs extending such selfless and unconditional love to us, the least we can do is to provide them with the support they need.